Your kitchen ceiling likely has a film of funk on it without you realizing it, mainly from all the moisture, fumes and smoke resulting from cooking.
The same goes for the walls, especially those around the stove.
CE Kitchen Cleaning NC is one of the few specialist companies in the US to offer steam cleaning kitchen walls and ceilings, our services includes:
*PVC Walls and Ceiling Linings cleaning
*PVC T+G ceilings and tile walls cleaning
Call Local technician for a Quote, Cell: (919) 307-6611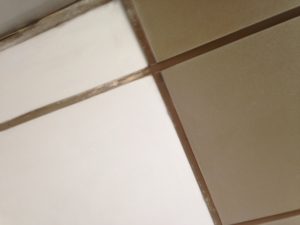 Kitchen Ceiling cleaning is better and more cost-effective than any other method.

Painters tell you cleaning doesn't work. Do you believe that?  THEN READ ON …
*Cleaning is the cheapest, least disruptive, most environmentally friendly way of dealing with a dirty suspended ceiling. It's a fraction of the price of coating or painting, and a very small fraction of the price of replacement.
*Ceiling cleaning is the standard method in the North Carolina and on the US, and has always been.
*Cleaning doesn't affect the fire rating or the acoustic properties of your ceiling, so there are no insurance or environmental issues.
*Cleaning sterilizes your ceiling completely, killing all germs.
*Ceiling cleaning NEVER voids your manufacturer's warranty!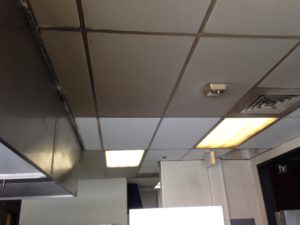 Restaurant kitchens can have different types of ceilings made of either hard or soft material and differing lighting and ventilation systems. Each type of ceiling may require a different cleaning technique. A thorough clean could save you money on painting or renovation.
CE Kitchen Cleaning NC can provide the following services:
*Foam Cleaning
*Steam Cleaning
*Cleaning of Fittings
Kitchen Ceiling Cleaning prices start as low as $1200
Call Local technician for a Quote, Cell: (919) 307-6611
CE Commercial Kitchen Steam Cleaning NC is serving North Carolina Triangle areas including:
Cary, Chapel Hill, Clayton, Dunn, Durham, Apex, Henderson, Louisburg, Norlina, Oxford, Pittsboro, Raleigh, Rocky Mount, Roxboro, Sanford, Selma, Siler City, Smithfield, Tarboro, Wake Forest, Wilson etc.
CE Kitchen Cleaning ℠ is servicemark operated by Calamus Enterprises Llc