Residential Kitchen Hood Cleaning North Carolina
The ventilation system above or next to your stove top serves several important functions in the kitchen. It helps remove moisture, smoke and odors, helps improve indoor air quality, and most importantly, helps trap flammable, aerated grease that is creating during the cooking process.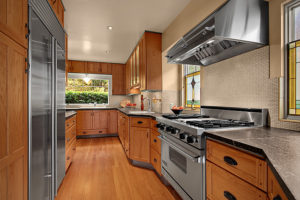 Did you know your kitchen exhaust fans and vents can contain a buildup of oil that can not only contaminate the air you breathe, but that could also bring down your entire house in a fire?

Our professionals are fully trained and certified in accordance with the National Fire Prevention Association and the International Kitchen Exhaust Cleaning Association's regulations and procedures.
Residential Kitchen Hood/Duct/Vent Deep Cleaning Prices start from $495
CE Commercial Kitchen Steam Cleaning NC is serving North Carolina Triangle areas including:
Cary, Chapel Hill, Clayton, Dunn, Durham, Apex, Henderson, Louisburg, Norlina, Oxford, Pittsboro, Raleigh, Rocky Mount, Roxboro, Sanford, Selma, Siler City, Smithfield, Tarboro, Wake Forest, Wilson etc.
CE Kitchen Cleaning ℠ is servicemark operated by Calamus Enterprises Llc